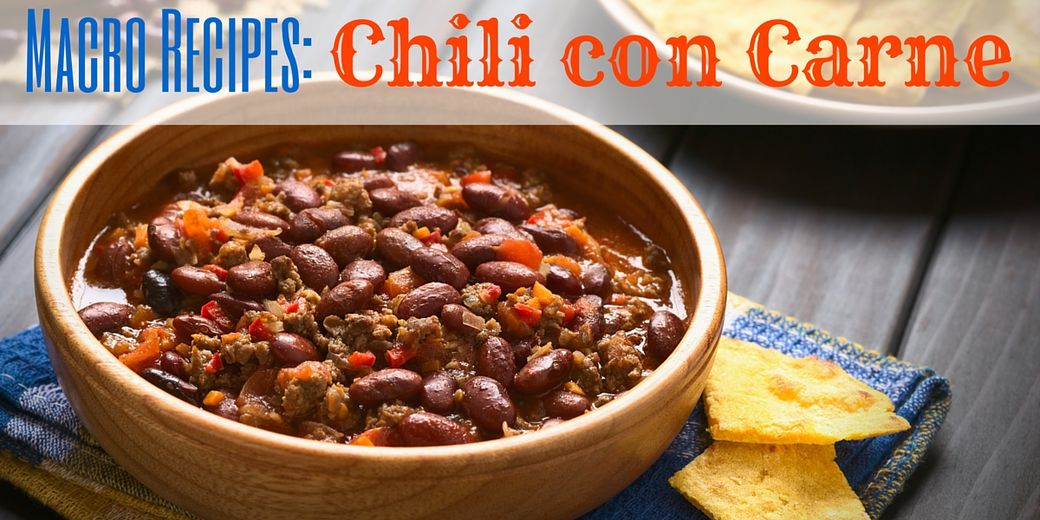 Chili con carne is one of the great comfort foods. To be honest, if a food can be eaten directly out of a bowl (in one hand) and using only a spoon (in the other hand), it's a winner in my books. When that food is ridiculously healthy and tastes delicious... even better.
Most chili con carnes are actually pretty healthy with their only problem being excess fat due to most minced beef being very high in fat content. We've solved that problem here by using extra-lean round steak mince and minimizing the added oil. We've also upped the vegetable content a little for a serious vitamin and mineral boost.
This food can be made on a stove top over a very low heat provided you can check on it every now and then or it's a great food to make in a slow-cooker that allows you to just through everything into the pot a let it cook for a few hours to really bring out the flavor. What you're left with is a dish high in protein, low in fat and filled with fiber and other phytonutrients.
This chili con carne goes great on top of fluffy brown rice or with some home-made corn bread if you want to be a little more authentic and is a great meal to serve on days when you need to have a low fat intake.
That said, if your fat allowance is a little higher feel free to use a slightly fattier (read: more flavorful) mince or more olive oil. You can also add more vegetables with spinach or kale being particularly good options with this dish.
Macros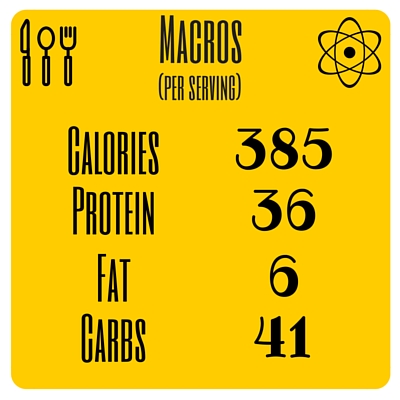 Have you tried one of the recipes? 
Share and show the results
200g Extra-lean round steak mince

400g (1 jar) kidney beans (rinsed and drained)

400g (1 tin) puréed tomatoes

1 medium onion (finely chopped)

1 large carrot (chopped)

½ red bell pepper (chopped)

½ green red pepper (chopped)

1 stick celery (finely chopped)

2 cloves garlic (finely chopped)

1 tbsp. dried porcini mushrooms

10g tapioca starch (or corn starch)

1 tsp. garlic powder

1 tsp. chili powder (or however much you can take)

1 heaped tsp. cumin powder

½ tsp. oregano

 

Salt & pepper
Recipe
Add the porcini mushrooms to a cup and pour in enough hot water to cover. Set aside for later.

Gently heat the oil in a large, heavy-bottomed pot and gently sauté the onions, celery, bell peppers and garlic until softened and translucent.

Add the minced beef and cook until browned.

Add the puréed tomatoes, kidney beans and carrots and stir well.

Remove the mushrooms from the cup and squeeze the liquid from them into the pot. Chop them finely and add to the pot also.

Put the starch into a small cup or glass and gradually add the remaining liquid from the mushrooms, stirring to form a paste. Once mixed, add to the pot and stir well. This starch mix is great for thickening soups, stews and sauces.

Add the herbs and spices (not the salt and pepper), stir well and allow to cook, covered at a very low simmer for at least an hour (and up to 4 hours) stirring occasionally (you won't need to stir if you have a slow cooker).

Season with salt and pepper to taste before serving.

Serve with brown rice or corn bread or allow to cool, then pack into containers and freeze for later use.
---
Have you been working out? You're looking good!
If you liked the article why not share the love:
Loading Twitter messages...