I am not ashamed to say that as an Irishman, potatoes are one of my favorite foods. They're high in fiber, low in fat and can be cooked in so many ways that you'll never tired of them. These potato wedges, however, have to be my favorite way to cook the humble spud.
These spicy potato wedges are probably my most frequently cooked carb dishes and I usually eat a whole kilogram of potatoes after a heavy training session (yes, you read that right... a whole kilo of spuds). They're easy to make and on top of their great training-day macros, they're delicious and all the spices I use here add an incredible antioxidant boost. Just what your body needs after some serious training.
These potato wedges are so good you'll never feel the need for regular, high-fat French fries again. As they are naturally drier than normal French fries it's a good idea to serve them with saucy dishes or with a little ketchup, barbecue sauce or whatever else takes your fancy (and fits your macros).
You can also turn these into plain old "oven-chips" simply by omitting the spices and soy sauce and adding good old salt and malt vinegar once they're out of the oven.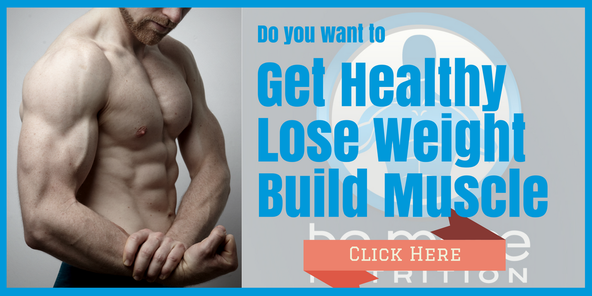 Macros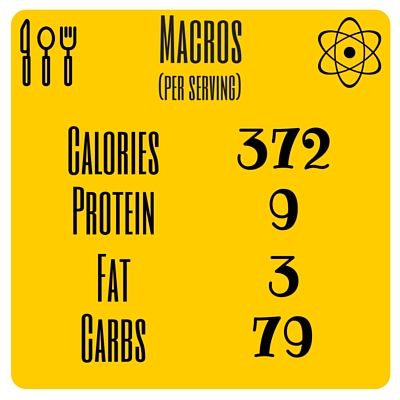 Ingredients (serves 2... generously)
Have you tried one of the recipes? 
Share and show the results
1kg potatoes (baby potatoes are particularly good)

5g (1 scant tbsp) olive oil

2 tbsp tamari sauce or regular soy sauce

1 tsp garlic powder

1 tsp cumin powder

1 tsp oregano or mixed herbs

½ tsp cayenne pepper (or to taste)

½ tsp turmeric powder

½ tsp black pepper
Recipe
Preheat the oven to 200ºC.

Wash the potatoes but leave the skin on and slice into wedges no more than 1.5cm at their thickest point.

Place the potatoes in a large bowl and add the olive oil. Cover the bowl with another bowl, plate or lid and shake the potatoes vigorously to coat evenly with the oil.

Add the soy sauce, cover the bowl and shake vigorously again.

Finally, add all the spices and herbs and shake the potatoes around one more time to coat evenly with the spice mix.

Spread the potatoes out evenly on a baking tray covered in aluminum foil or as silicon baking sheet. Make sure that the potatoes are "skin side down" (pointy side pointing up) as this will make removing them from the tray easier later (check out the photos below for a better idea).

Bake in the oven for about 25-30 minutes. They should be crispy but not burnt and they should be easily pierced by a fork.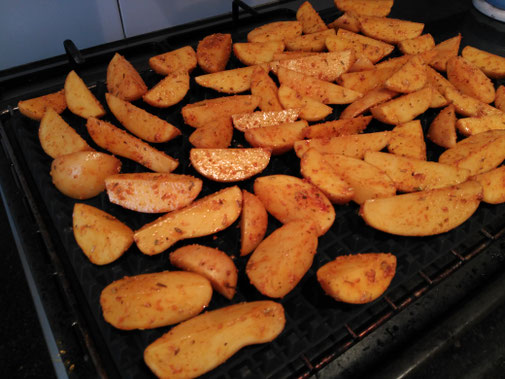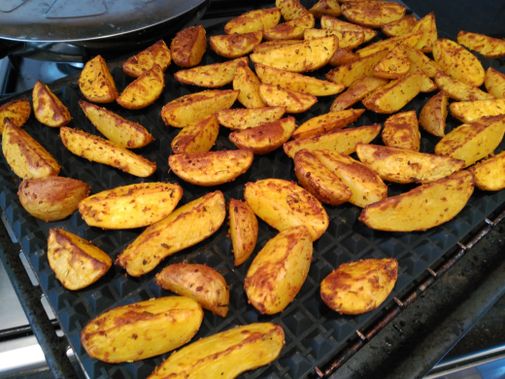 ---
Have you been working out? You're looking good!
If you liked the article why not share the love:
Loading Twitter messages...