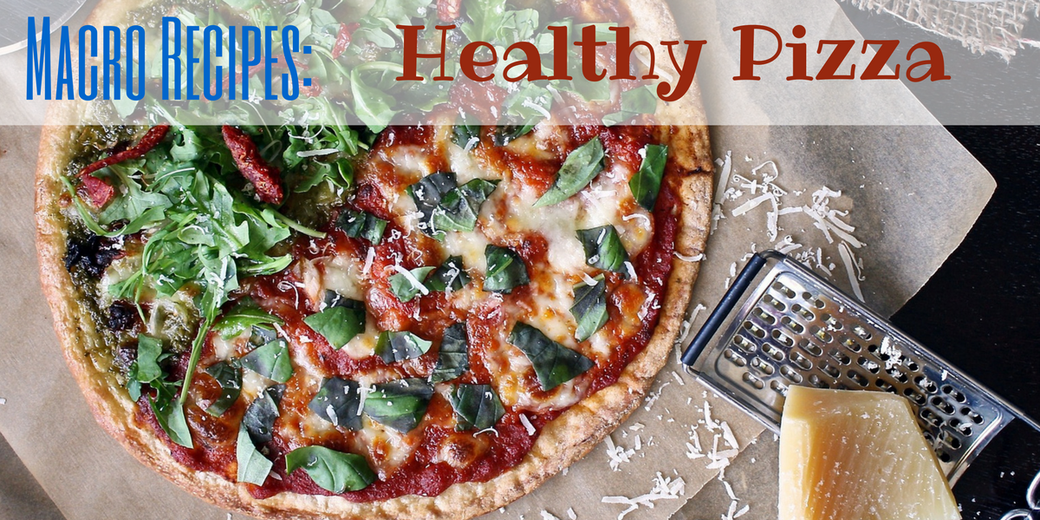 If there ever was proof that some higher being loves us all and wants us to be happy, it's pizza. So let's put an end to the concept that pizza has to be "unhealthy".
In fairness, the way most people consume pizza these days, it's no wonder that Italy's greatest export has received a bad wrap. Refined flour, too much cheese, to many processed meats, stuffed crusts, few vegetables, have resulted in a most pizzas being pretty high in fat and low in nutrient density.
But, pizza can be a ridiculously healthy option if make a few tweaks to how you make it and the toppings you choose. This recipe here calls for 100% wholegrain flour which immediately ups the fiber content of the dish. It also uses a reduced-fat cheese mix that not only tastes amazing but considerably lowers that fat content of the dish. Finally, this dish is FULL OF VEGETABLES both hidden and visible that can make this pizza a complete, balanced meal all by itself.
One of the secrets of this recipe is cooking the finely cooked chicken in the tomato sauce before adding it to the pizza. This keeps the chicken nice and moist instead of having dried-out chicken breast on top of the pizza. Adding spinach to the tomato sauce also increases the nutrient density immensely and makes it unnoticeable as the spinach wilts down to nothing; particularly handy for people who aren't huge veggie-fans.
There are two ingredients that I really think you shouldn't compromise on for this recipe.
Firstly, you need to use "Strong" bread flour. Strong flour has a higher gluten content than normal flour and this is what allows it to stretch and rise so well; exactly what you need for a good pizza dough. This won't happen with all-

purpose

 flour.

The second is the cheese. Many lower fat cheeses are quite bland so I recommend using reduced-fat cheese that you know tastes good. My own personal recommendation for the "sharp cheddar-style" cheese in this recipe is reduced-fat "Dubliner" which is my favorite lower-fat cheese. On top of that, use real grated parmesan. You only need to use a small amount to add a huge amount of flavor to the pizza.
If you've never made dough before, this is the recipe for you as you just mix it up and walk away... no kneading involved. Allowing the dough to ferment overnight gives the gluten time to develop its elasticity and and allows the flavor to develop.
ALTERNATIVELY, YOU COULD ALWAYS USE A PRE-MADE WHOLEGRAIN PIZZA BASE... make life easy for yourself.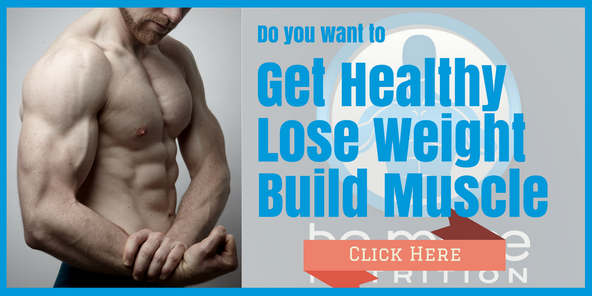 Macros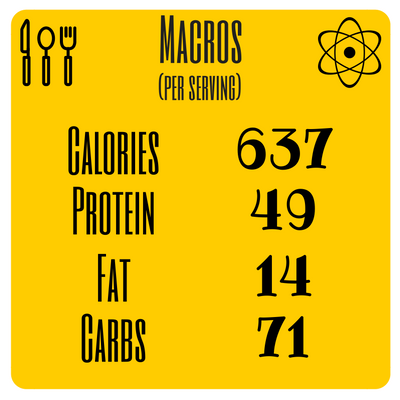 Have you tried one of the recipes? 
Share and show the results
200g STRONG wholemeal bread flour

1 tsp. quick acting dried yeast

1/2 tsp. salt

100-150ml tepid water.
200g low-fat tomato sauce (your favorite brand is fine) 
200g chicken breast (finely chopped)(*Optional)
50g reduced-fat mozzarela (grated)
30g reduced-fat sharp cheddar cheese (grated)
20g parmesan cheese (grated)
2 large handfuls spinach, finely chopped
2 large handfuls of your favorite vegetables, finely sliced (bell peppers, mushrooms, tomatoes, onions etc. Whatever floats your boat)
1 spray of olive oil
Salt and pepper to taste
Recipe
The Night Before:
Mix the flour, yeast, salt and water together in a bowl. The mix should have just enough water to form a relatively stiff ball of dough. You can add more or less water to get that consistency but Don't add too much water as it will make handling the dough difficult.
Put the dough in a very lightly oiled bowl and cover loosely with some oiled clingfilm.
Leave in a warm place overnight and allow the dough to rise.
Pizza Day:
Preheat the oven to 210°C (410°F).
With floured hands, transfer the dough to a lightly floured surface and roll out to the shape of a large pizza base (if you use a lot of extra flour you can add this to the macros at the end).
Transfer the base to an oven tray covered with grease-proof paper and set aside while you prepare the toppings.
In a small sauce pan, add the tomato sauce and finely chopped chicken breast. Cook over a medium heat until the chicken breast is cooked through and the sauce has reduced a little
Add the chopped spinach to a bowl a microwave for 1 minute. This will wilt the spinach and evaporate a lot of the excess water it contains.
Add the chopped spinach to the sauce mix and allow to simmer gently while you prepare the vegetables.
Place all the remaining, finely sliced vegetables in a large bowl and add a spray of olive oil and salt and pepper to taste. Mix well by shaking the bowl (adding a lid or inverted bowl helps a lot). Adding the oil helps to keep the vegetables from drying out while in the oven.
In a separate bowl, mix together all the cheeses.
Pour the sauce mix over the pizza base and spread out evenly.
Sprinkle the cheese mix evenly over the base (you can leave the cheese for last if you like)
Arrange the vegetables evenly over the pizza.
Bake in the oven for about 15 minutes or until the base is slightly crispy on the outside and the cheese is beginning to brown.
***Pizzas are so good because you can customize them to your own tastes. Experiment with different ingredients to create your perfect pizza: pesto, barbecue sauce, low-fat sausage, blue cheese, different vegetables and sesonings etc. The options are only limited by your imagination.
---
Have you been working out? You're looking good!
If you liked the article why not share the love:
Loading Twitter messages...