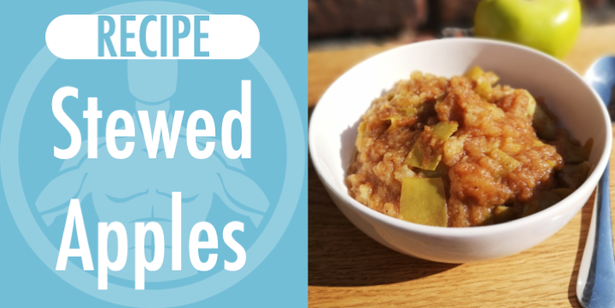 When I was a child, my favourite dessert was stewed apples, made by my granny. It was warming, comforting, easy to eat and she always spiced them with cloves which for me is the spice of my child hood. When she taught me how to make them, I couldn't get over how easy they were, even for 10 year old me. They're low in calories, free from added sugars and are a great all round healthy dessert.
As hot desserts go, this really couldn't be any easier. Chop some apples, add to a pot with a little water, add heat, sweetener, spice and enjoy. You can make loads and store it in the fridge for a few days or even freeze it for when you need a quick, healthy sweet treat. 
I use ground cloves to spice these up because that's what my granny always used but feel free to use any spices or mix of spices that you prefer like cinnamon, nutmeg, ginger, allspice etc... As an optional addition you can also add some dried fruit but believe me, this is amazing just with apples too.
The recipe also calls for cooking apples which tend to be a lot tarter than regular dessert apples. That tartness honestly works well for this so if you can't get cooking apples you could try a tart dessert apple like Granny Smith. My granny had an orchard and the largest tree there was a cooking apple tree which she used for making loads of apple tarts and stewed apples... it was a good childhood.
I used to eat these stewed apples in two ways: piping hot, on their own or sometimes with a little warm custard. Both were phenomenal. Now I still eat them on their own but they also make an amazing topping for warm porridge or alongside some vanilla ice cream. Oh and you can also eat them cold, again, on their own or as a low calorie topping for yoghurt.
Macros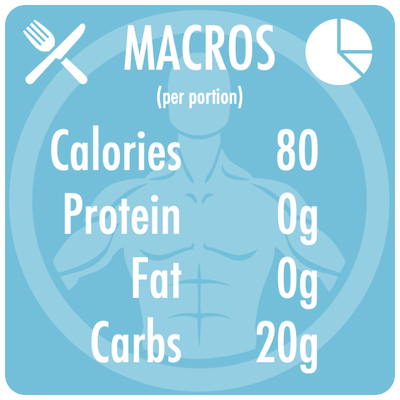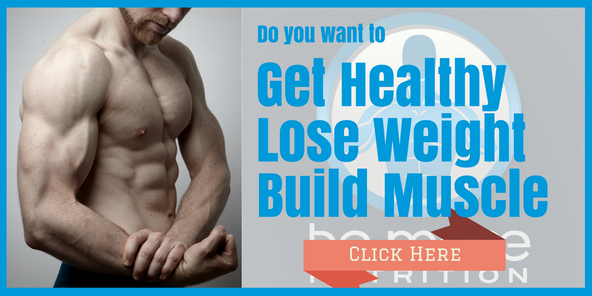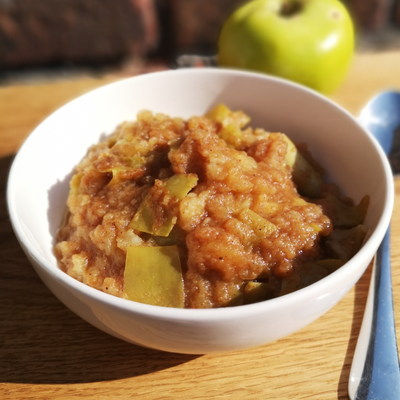 Ingredients (makes 2 portions)
Have you tried one of the recipes? 
Share and show the results
2 large cooking apples
Granulated sweetener (e.g. sucralose, stevia etc)
Ground spices (cloves, cinnamon, nutmeg etc) to taste
20g dried fruit (raisins, dates etc) (optional)
Recipe
Chop the apples into cubes (you don't need to peel them unless you don't like eating apple skins) and add to a small saucepan with about a tablespoon of water. If you're adding the dried fruit, add it now.

Cover the pot and bring to a simmer.

Cook over a medium heat, stirring constantly until the apples start to soften. You can roughly mash the apples with the back of a spoon or spatula as they get softer.

Now you can add the granulated sweetener and spices, taste and adjust accordingly.

Once the apples have softened to a coarse puree, you're done.

Serve immediately on their own, topped with some toasted nuts or over porridge or yoghurt.
---
Have you been working out? You're looking good!
If you liked the article why not share the love:
Loading Twitter messages...