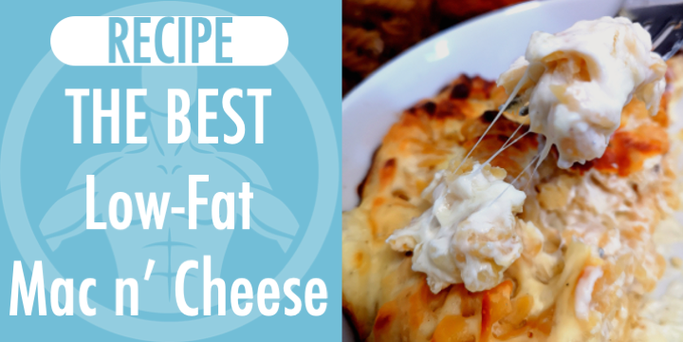 I've got a thing for creamy, cheesy sauces combined with carbs and mac n' cheese ticks all those boxes... and then some. It can be a bit of a calorie-bomb though so this recipe will show you how to make a very creamy but low-fat and high protein sauce that you can use for mac 'n cheese and much more.
The sauce I'm going to show you how to make here relies on a few, common ingredients to help bring out all the properties of a good mac n' cheese. Knowing how they contribute to the final product might help you repurpose them in other recipes you'd like to adapt.
Low-fat cream cheese: Philadelphia does a "light" version which is still relatively high in fat. Their "lightest" version however is only 3% fat and ideal for keeping the overall fat low in this recipe and adding loads of protein too.
Sharp, low-fat cheddar-style cheese: most low-fat cheddars (30% less fat) taste of nothing however there is an Irish cheese called "Dubliner" which does a light version that is simply amazing. That cheddar-style sharpness is essential for the cheesiness of this dish. Eatlean Tasty and Supervalu Protein Cheese are up to 60% less fat and taste incredible too.
Parmesan: standard grated parmesan is an amazing ingredient because a little goes a long way and adds to the overall cheesiness of the dish
Low-fat mozzarella: if you want a good cheese pull, you need a cheese with stretch and thats what mozzarella offers. It also improves the overall creaminess of the dish.
Corn/Tapioca starch: these are my sauce thickeners of choice and really help to add body and consistency to sauces that otherwise might end up too thin. Tapioca starch in particular really helps improve the mouth feel of low-fat sauces.
In this recipe I use chickpea pasta because it adds loads of fibre and added plant-protein, it also helps reduce the overall calories a little. Legumes are associated with a lot of health benefits and legume pastas are a great way of incorporating them into your diet.
Making the mac n' cheese this way will actually give you a dish with about half the calories and 1/3 the fat of a standard mac n' cheese... you're welcome ;-).
ALTERNATIVES: feel free to use any pasta you like instead of the chickpea pasta or if you're feeling creative, instead of pasta you could use pre-cooked potatoes, butternut squash or even broccoli for an amazingly cheesy vegetable dish.
Macros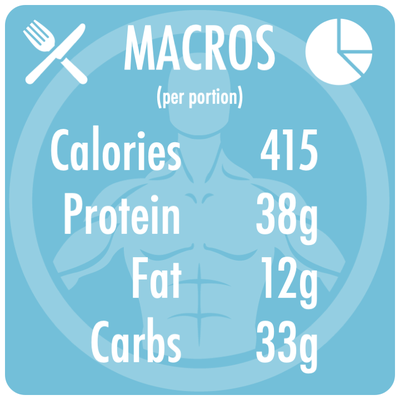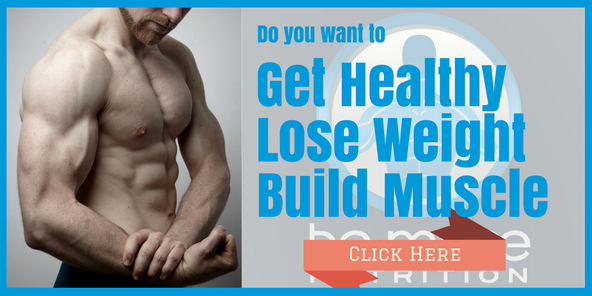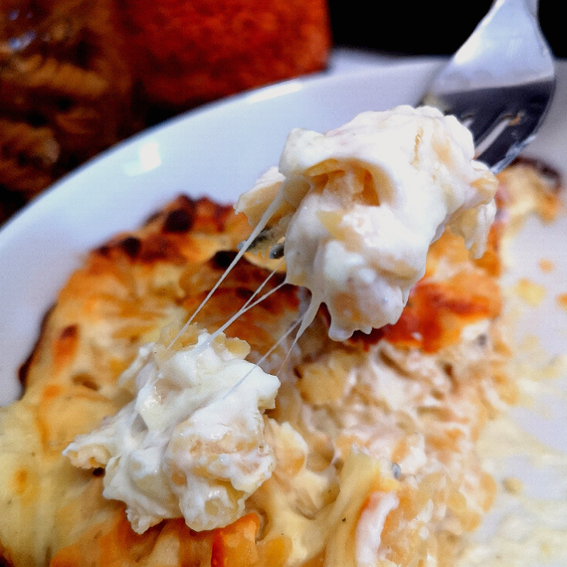 Ingredients (makes 2 portions)
Have you tried one of the recipes? 
Share and show the results
125g chickpea pasta (or a similar volume of cooked potatoes/squash/broccoli)
60g low fat mozzarella (shredded)
1 pack (180g) "lightest" cream cheese (3% fat)
30g reduced-fat cheddar-style cheese (e.g. Eatlean Tasty) (grated)
10g parmesan (grated)
10g tapioca starch
50ml (ish) skimmed milk or alternative
Salt & pepper to taste
Recipe
Pre-heat the over to 200ºC

Bring some water to the boil in a covered saucepan and cook the chickpea pasta according to the pack instructions (don't over-cook it as legume pasta doesn't hold together well if overcooked...due to the lack of gluten)

Add the milk and cream cheese to a non-stick pot over a low-medium heat and mix until blended (using a silicon spatula really helps to scrape this dish from the bottom of the pan).

The mix should be the consistency of a loose custard. Add in the grated cheddar-style cheese and parmesan and mix to combine.

Season with some black pepper and salt to taste.

This next step is FAST. Add in the tapioca or corn starch and mix well. It thickens very quickly so you'll need to stir fast. If it thickens too much, add in a little extra milk.

Add in the mozzarella straight away along with the cooked, drained chickpea pasta. Fold everything together being careful not to break up the pasta.

Transfer the mix to an overproof dish (lightly greased with some spray oil) and bake for 20-25 minutes or until the top is golden. You can add some extra grated cheese on top before baking if you like.

Serve immediately with some vegetables of choice. It's a meal on it's own so it just needs some veg to make it a little more nutritionally complete.
Once you nail this sauce you can try it with so many other different seasonings and add-ins. It really is very versatile.
---
Have you been working out? You're looking good!
If you liked the article why not share the love:
Loading Twitter messages...