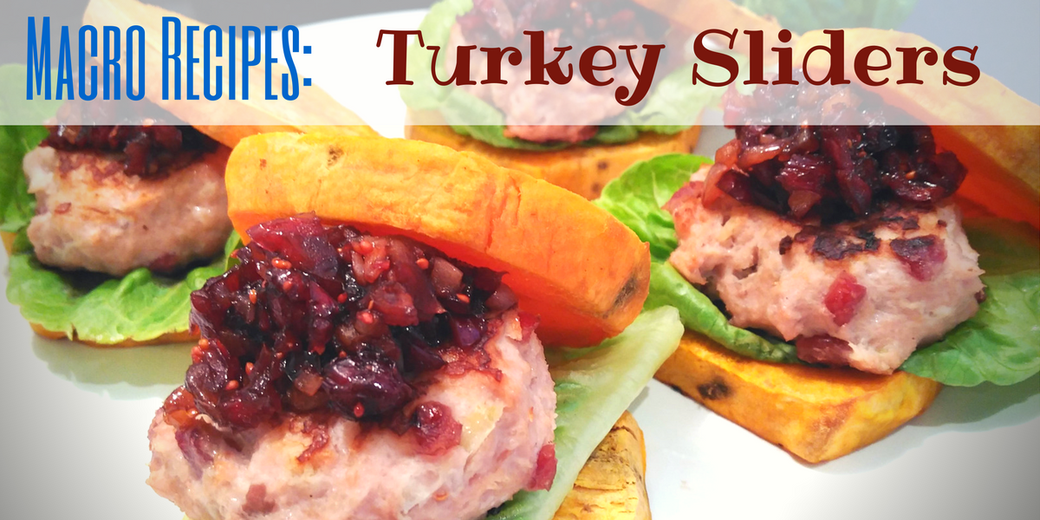 What if I told you you could have all the wonderful flavors of Thanksgiving dinner in one delicious, low calorie, low fat and high protein slider? You'd call me crazy and demand proof... and your proof is right here.
We don't celebrate Thanksgiving on this side of the Atlantic but I've been very lucky to celebrate the great American holiday with my American friends both abroad and in the U.S. and I've learned what  great holiday it is.
Turkey, Sweet Potatoes and Cranberry Sauce are, amongst others, some of the staples of this feast and I've used them all to create these, much less formal, Thanksgiving-themed mini burgers or "sliders".
Big holidays like Christmas and Thanksgiving are often associated with excess and gaining a few extra pounds (followed by a serious desire to "finally" lose some weight once the holidays are over), so I've made this version much, much healthier. At just over 200 calories and 3g of fat per slider, they're the best thing to happen to Thanksgiving since pants with stretchy waistlines!
A low-calorie, high-protein burger???
The inspiration for this recipe came from my friend and brother in nutrition, Richie Kennedy, the Fitness Freak. This guy was a real source of motivation and help for me when I was starting out on my own as a nutritionist. Check out his site.
Firstly, lean turkey mince is low in fat and high in protein and when seasoned and dressed correctly, is absolutely delicious. I've replaced bread buns with baked slices of sweet potato which reduces the calories and increases the fiber and beta-carotene and adds a sweet contrast to the savory patties. Finally, I've added a ridiculously quick and easy to prepare cranberry and balsamic vinegar relish that adds a serious blast of flavor and moistness to the whole slider. When I made this recipe the first time I invented the cranberry relish on the fly and it turned our to be even better than I could ever have hoped. I can't stress how good this relish is.
If you're efficient with your time, you can easily make these from scratch in 30-40 minutes. There so easy, you could even make them as a starter for Thanksgiving dinner along with my Roasted Garlic & Pumpkin Soup.
This could be the healthiest Thanksgiving dinner you ever eat... in one bite.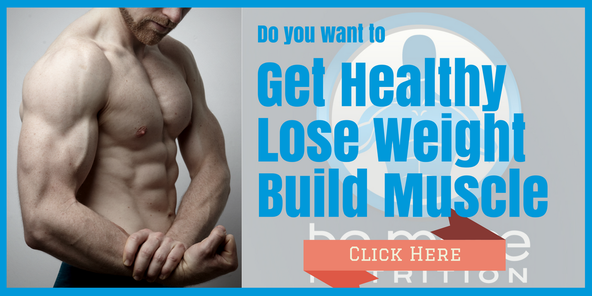 Macros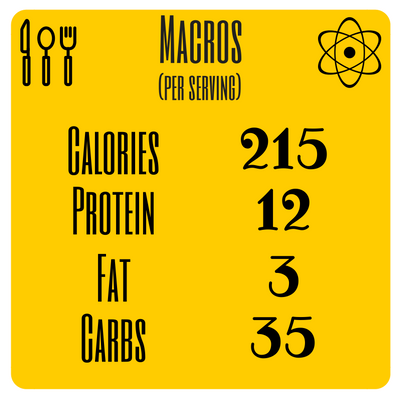 Ingredients (makes 4 sliders)
Have you tried one of the recipes? 
Share and show the results
500g Sweet Potato (once peeled and sliced)
200g Minced/Ground Turkey
40g Dried Cranberries 
1 small Onion
1/4 tsp. Garlic Powder
1 tsp. Soy Sauce
1-2 tbsp. Balsamic Vinegar
Liquid Sweetener (Stevia/Sucralose etc.)
Lettuce (to garnish)
Olive Oil Spray
Salt and Black Pepper
Recipe
Preheat the oven to 200ºC
Put the cranberries in a cup and add just enough boiling water to barely cover them. Put a small saucer on top of the cup and allow the cranberries to soak up the water and soften.

The Sweet Potato "Buns"
Slice the peeled sweet potatoes into rings that are about 1cm thick. You will need 8 "rounds" to make your buns. You will have leftover sweet potato so save it for another meal
Place the sweet potato rounds on a wire oven rack or baking tray and lightly spray each side with some olive oil spray and season both sides with a sprinkle of salt.
Roast in the oven for 20-25 minutes. You don't want to over-cook that potatoes as they will fall apart when you try to assemble your sliders. When they're ready, a fork should go through them with a little bit of pressure but they should still hold their shape.

The Turkey Patties
Meanwhile, prepare your turkey patties. In a bowl, mix together the minced turkey, garlic powder, soy sauce, half of the onion (finely chopped) and one third of the the soaked cranberries (also finely chopped). Season with salt and black pepper to taste.
Once mixed, divide the mix into four equal portions and form into small patties, like slightly big, flat meatballs.
Heat a non-stick pan with a thin coating of olive oil (or coconut oil) spray over a medium heat and gently fry the patties (you can also do this under a grill, if you like). The patties should be lightly browned and cooked through.

The Cranberry Relish
In the meantime, make the relish. Finely chop the remaining cranberries and the rest of the onion and put them in a very small sauce pan with 1-2 tbsp. of balsamic vinegar. Heat until the vinegar simmers then simmer to soften the onion and cranberries, stirring constantly.
Once the onions and cranberries are soft, add a pinch of salt and a couple of drops of sweetener. You want just enough sweetness to balance the acid of the vinegar. Simmer for another 5 minutes over a low heat (you can add a few drops of water if it gets too dry) and that's it.

The Assembly
Remove the sweet potato from the oven and place four of the rounds on a plate.
Place a lettuce leaf on each round (if using), add a turkey patty and top with a spoonful of the cranberry relish.
Cover with the remaining sweet potato "buns" and enjoy all the flavors of Thanksgiving with each mouthful.
***Once you've tried this recipe for the first time and gotten a feel for how it's made you can scale it up and make many more sliders. As I mentioned earlier, they're great as individual starters or can be a complete meal if you eat a few (which I always do).
---
Have you been working out? You're looking good!
If you liked the article why not share the love:
Loading Twitter messages...